The highly flexible Kanban systems offered by Würth Industri under our CPS® KANBAN service brand help you to make your warehouse and production effective and transparent. Kanban systems are used to supply indirect materials – mainly by major industrial customers for the manufacturing of machines and products as well as for other production processes.
Learn more about how the Kanban principle, Kanban systems, RFID systems and related solutions from Würth Industrie Servi help you to optimize your production processes.

Kanban system and principle
The principle of the Kanban system, which originated in Japan, is simple: it is a rolling two-bin system that, in contrast to traditional supply methodologies, provides C-Parts "just-in-time" directly at the point of use. The system can be easily adjusted if requirements or volume changes, simultaneously ensuring maximum delivery and supply security with reduced inventory levels and minimal capital commitment.
Different forms of optimal Kanban management
We implement the most suitable solution for automatic replenishment at your site, tailored to your required items and to your individual work situation and requirements. We focus on maximum availability of the right item in the right quantity in the right place at the right time.
RFID Kanban systems for supply management
RFID technology has found its way into the value chain of efficient manufacturing companies. With RFID Kanban, you can fully automate the procurement process and your reorders, manage inventory in a lean way, and identify demand fluctuations at an early point of time.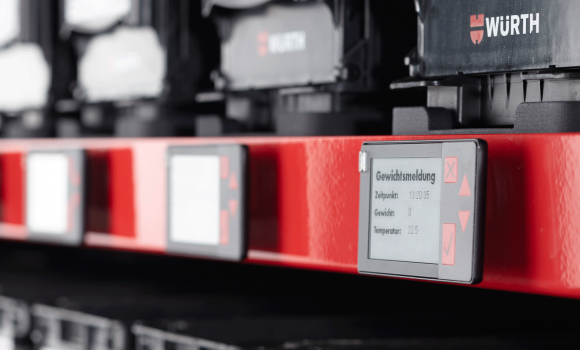 Digital & intelligent
Kanban management
Complex logistics processes increase the demands on automated solutions. Our digital and intelligent solutions help you to optimize your supply chain and make Lean Management or even Industry 4.0 a reality in your company.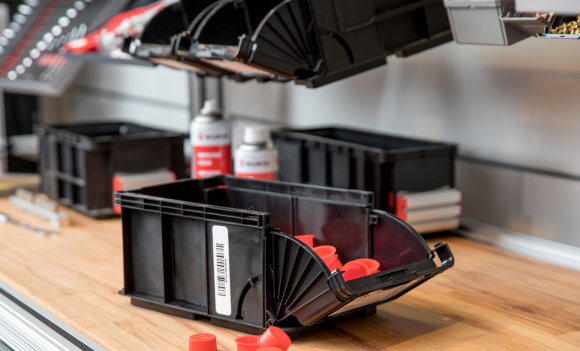 Patented & secure
Kanban bins
A wide range of articles for production requires appropriate storage. Often the production halls are overcrowded with shelves and the use of storage space is inefficient. Our Würth small load carriers offer an effective alternative for your material flow.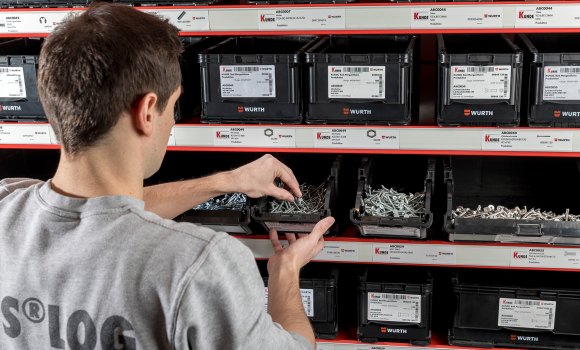 Individual & efficient
Kanban Service
A replenishment within a Kanban system is dependend on the demand, your industry, your needs and your C-parts requirements. Together with you, we agree on the level of service in the Kanban.
Your advantages
Maximum availability of your C-parts in your production
Transparent purchasing processes
Reduced procurement costs
Low capital commitment
More flexibility within your value chain
Precise control of the flow of goods
Permanent traceability of your status within the Kanban system through the specially developed Kanban management software as well as the information platform CPS®ONLINE
Just-in-time supply from the most modern logistics centre for industrial supplies in Europe in Bad Mergentheim
Industrial assortment with more than 1,100,000 articles
Personal advice from employees with industry know-how