We offer a unique and wide range of fastening parts
From a two-man business to an international trading company - Würth is strongly grown since it was founded in 1945. The enormous growth of the company was accompanied by the constant expansion of the industrial range. Today we offer you an enormous variety of fasteners and other C-parts, according to your individual needs and to international standards.
Advantages of releasable connections
If you want to join modules or components together, you can glue, rivet, weld or solder them. However, these methods have the disadvantage that you can't easily release the connected parts. This is different with a screw connection: You only need one thread and one screw or one hole with screw and nut to join two parts together - and unscrew them if necessary. The concept is as simple as the design and the costs are very low.
Our range of fasteners
Standard parts
Our product range includes Din and standard parts from the connection technology for metal, plastic or wood:
Screws, nuts, washers, rivets, threaded rods, spacers, sleeves, springs, pins, handles, joints, grease nipples, fitting elements and much more.
Special parts
We also provide you with special parts according to your drawings and specifications - ready to be tested, according to your needs.
In custom manufacturing, we support the widest range of materials and the most varied production processes to realize your drawing parts.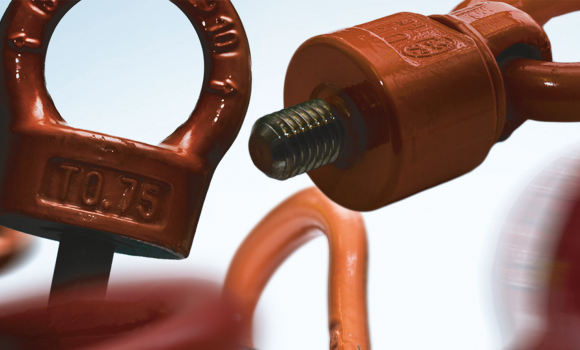 Application-specific products
For some industries, our technical experts have worked together with customers to revise products for specific applications. This is how our application-specific products were created.
Screws for thermoplastics, ring lock washers, thread - forming screws, etc. – rewired connecting elements!
Fasteners with inch thread
In addition to fasteners with metric thread, as they are mainly used in Europe, we also offer screws and fastening parts with inch threads.
Threaded fasteners (UNC, UNF) -American–
With our wide range of threaded inserts, we can also provide optimal service to American companies manufacturing their products in European locations or provide fasteners for exported products.
The two most common thread types are the American standard coarse-pitch thread UNC and the standard fine-pitch thread UNF. Both types are listed in our online shop.
The difference between the metric thread and the American thread is that in the metric range, one specifies the pitch of the thread (e.g. M8 x 1.25 mm) and with American threads, one specifies the number of threads on one inch. 1 inch equals 25.4 mm.
Threads not only differ in metric and inch; items with inch thread are found not only in the United States but also in England and here are also differences.
The English thread is named after its inventor Sir Joseph Whitworth and is also measured in inches. In contrast to the American standard thread, the English inch thread differs as follows:
UNC = standard American coarse thread, 60º flank angle (angle from thread flank to thread flank)
BSW = British Standard Withworth thread, 55º flank angle
Threaded fasteners (BSW, BSF) -British–
Not with us! C-Parts. With Certainty.
In industrial production, fasteners, joints and other means of production generate high procurement costs and deployment costs despite their low value. Our system solutions for the supply of production and operating materials as well as auxiliary materials minimize and streamline your manual process costs while reducing your stock.
We accompany you throughout the entire production process and take important steps for you: from the implementation of the supply system, through the assumption of disposition, procurement and quality control to the warehousing and distribution of goods directly to your production lines. Worldwide.
The procurement of the future: Value Engineering
Does your component exactly meet your requirements and specifications? Are there any undesirable features? Are the costs exploding?
Together with us, conduct value engineering – a value analysis to precisely define the parts and to find new solutions, exactly as required by the respective application. Not more, not less. No unnecessary resources, no unnecessary features, no unnecessary costs.