Lifting loads? Eyebolts DIN 580, right?
Eyebolts DIN 580 are the cheap classic. Comparing the load capacity of a washer to other attachment points from our range shows, however, that these eyebolts quickly reach their limits (e.g., with M10 thread).
| Load direction | Eyebolt DIN 580 | Eyebolt 8.8 | Eyebolt alignable 8.8 | Eyebolt alignable HQ |
| --- | --- | --- | --- | --- |
| Load direction 0° | 230 kg | 1000 kg | 1000 kg | 1000 kg |
| Load direction 45° | 170 kg | 350 kg | 350 kg | 560 kg |
| Load direction 90° | 115 kg | No information | 500 kg | 800 kg |
Related topics about slings
Unbeatable product range
In addition to a comprehensive selection of lifting equipment, we offer more than 1 million other products in our range, making us the C-parts partner for the manufacturing industry. Convince yourself of our products and services. Würth is quality - everywhere and at any time.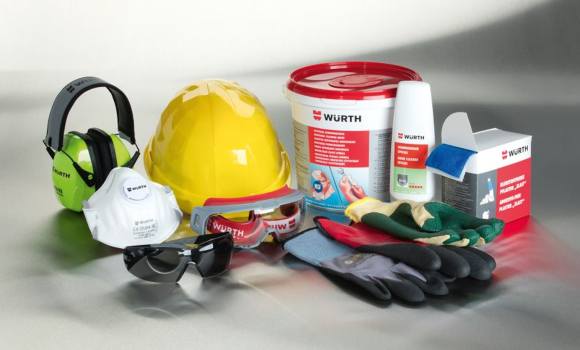 Everything for occupational safety
When loading, slingers must wear appropriate personal protective equipment (PPE). Our experts from the team CPS®SAFETY are at your side as a competent partner for the occupational safety of your employees or for questions regarding its implementation.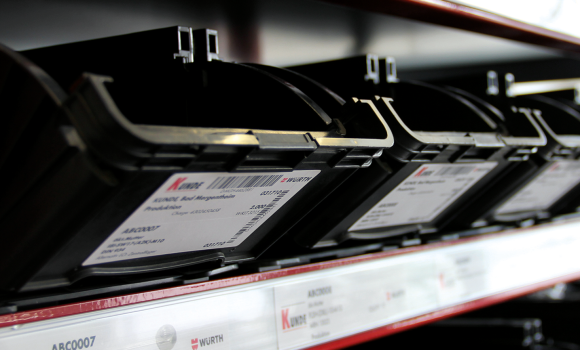 Holistic C-parts supply
A lean C-parts management with maximum security of supply is essential in many industries. With us, you have a competent partner at your side, with whom you can purchase your assembly material, fastening technology and fasteners from a single source.
Product innovations and C-Parts highlights: our W.TEC® products
With us, you will always find the right product.
Every single industry requires products that are geared to very specific purposes. To support the requirements of a market holistically, we consistently analyse the current needs and future requirements of our customers.
This resulted in our W.TEC® product series with products for requirements-based solutions and industry-specific innovations. We guarantee optimal and consistent quality and first-class technical service. We can give you expert advice and best practices so that you will always find the right product, be it plastic cabs, slings, screws for thermoplastic materials or many more.